Just to toss another option into the ring…
I much prefer the assembly line/jeweler's bench approach with respect to this particular situation.
I think it would be far easier (and maybe cheaper) to use a hanger with a retraction mechanism (of whatever preference).
I was originally picturing a (stiffer) spring-supported type system, but haven't yet found a picture example. What I did find may or may not be suitable, but at least it conveys the idea.
Rather than a press, I would prefer a stand (that's 'permanently' close at hand, with an arm at the top, which can be swiveled (into position as needed, and then back into an out of the way 'resting' position):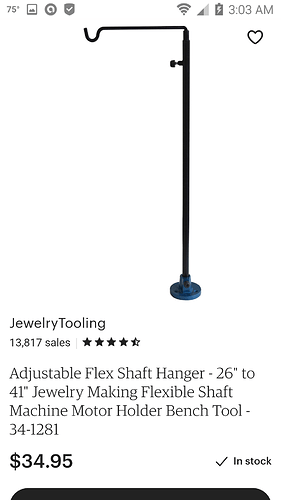 Attached to the upper arm is where the options come to play. If you use the following, then there's no spring involved (at least of the type I'm trying to describe):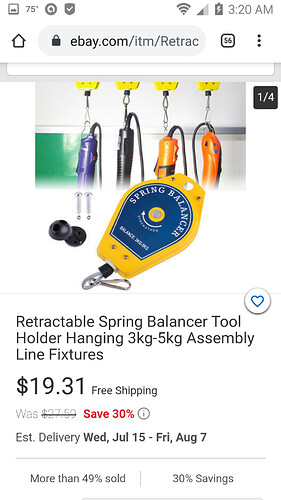 I would want a non-latching mechanism on the above type of device (I'm not sure if the one above does or does not latch). Meaning I wouldn't want to be bothered extending it down into position, and then clicking on a release button of whatever sort, to have it retract every time you pull it down to use it. (That would get old quickly.)
The other would be where the Dremel itself is supported by a spring (using the clip on the Dremel on the end of the spring), and has enough travel (give) to lower it into position, and then returns to its resting position upon release.
(I'm pretty sure I've seen similar apparatus in dentists offices in years gone by, and I know I've seen it on jeweler's benchs. But whether or not they're still available new, I don't know.)
Anyways, food for thought!